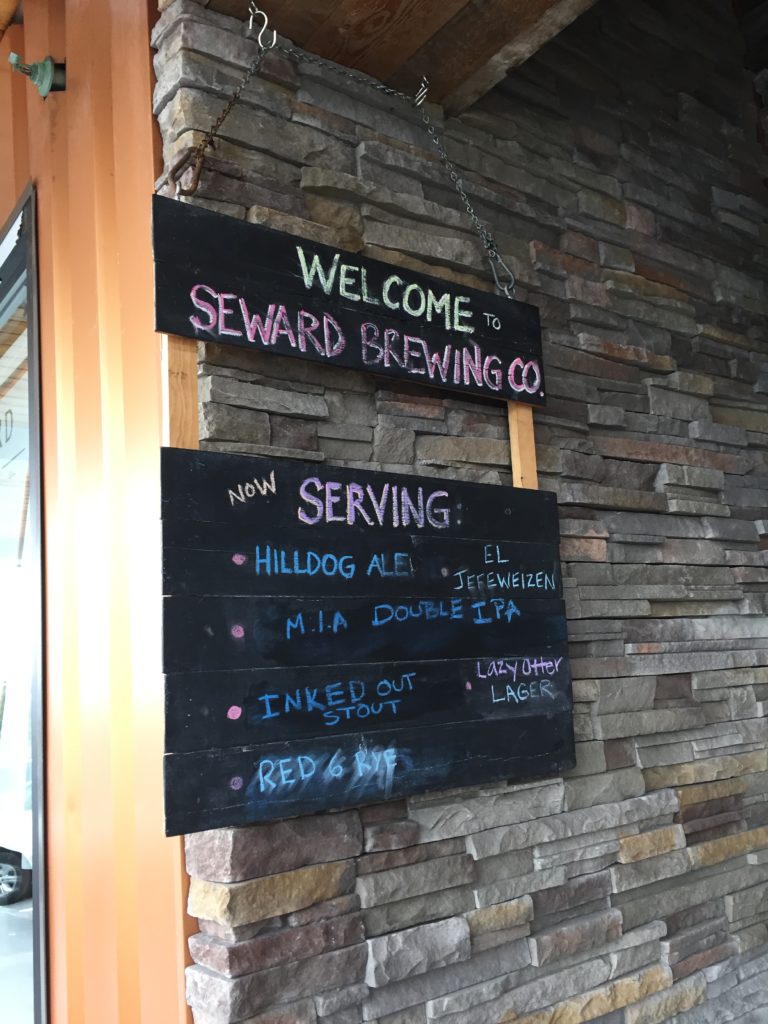 SEWARD BREWING COMPANY
139 4th Ave., Seward, Alaska
Hours: 11:30 a.m.-10 p.m. daily, May-September
Menu: http://www.sewardbrewery.com/about1
Suitable for: Vegetarians, vegans, omnivores
Tucked away in a plain brown building on a corner of downtown Seward, Alaska, a number of blocks down from the ports and other tourist attractions, the Seward Brewing Company lies in wait for thirsty customers to wander in. Don't pass it by: Great food and drink await you inside, and you'd be foolish to ignore your cravings!
The brewpub has two distinct identities – a traditional restaurant downstairs and a more casual, order-at-the-counter pizzeria up top. If you're looking for pizza, venture on upstairs and scope out the offerings, but having just had pizza at the Moose's Tooth a day or so before, I was in the mood for pub grub, so downstairs I stayed.
Veggie options are surprisingly plentiful on the fish-heavy menu, so take a few minutes to really peruse the offerings before you make your decision. Vegans will find refuge in the hearty Quinoa Shmeenwa, which blends quinoa and edamame with pepita nuts, kale and tomato with a blueberry vinaigrette.
Vegetarians could do worse than the Cheesus 2.0 sandwich – an augmentation on the original Cheesus from years past – that puts roasted vegetables, mushrooms, arugula, and Taleggio cheese between two hearty slices of bread and served with a tomato jam that you'll wish you could have seventeen more bowls of. And not for nothing, the roasted vegetables are perfectly cooked without being oily, which is often an issue at restaurants. What a surprise to find perfectly tender broccoli within the bread slices!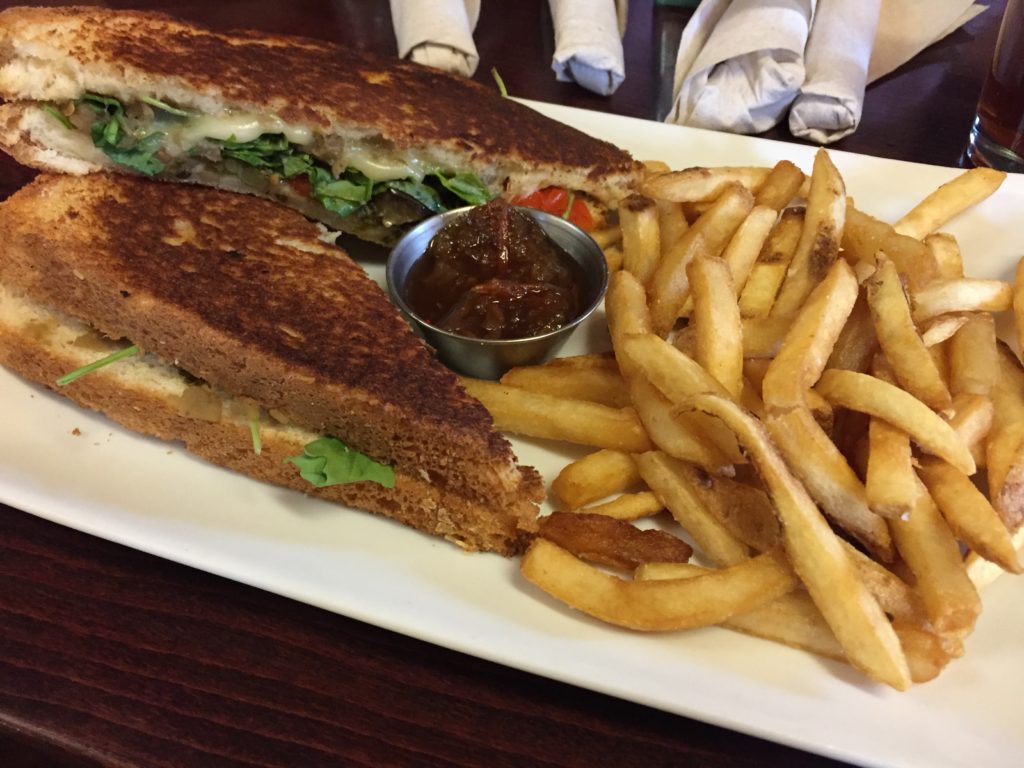 Now, since you're at a brewery in the first place, it would be a shame not to order something from the kegs while you're there. While Seward Brewing does offer quite a few other Alaska-based beers, it's best to go hyper-local, no? Thankfully, you've got a lot of great choices to select from. My personal favorite: The El Jefeweizen Chile Wheat, which is pretty much how it sounds. A wheat beer infused with a bit of spicy chiles, it gives a little kick to what's become a very familiar beer style.
Stop in next time you're in Seward! The brewhouse is certainly worth an addition to your agenda.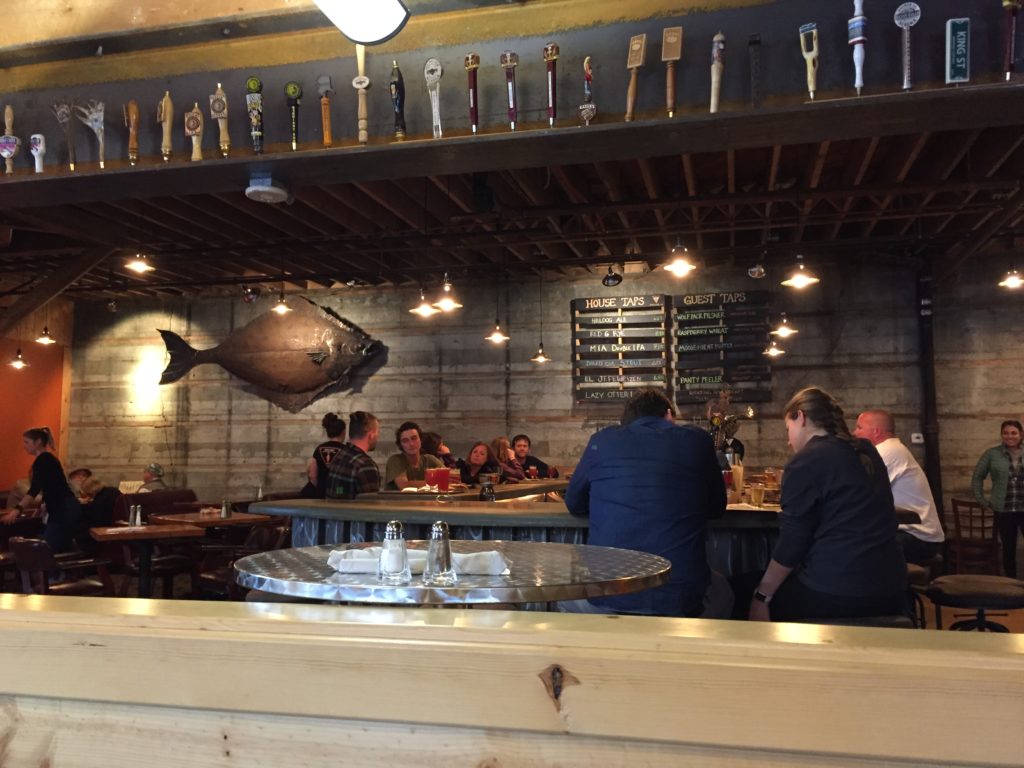 :)