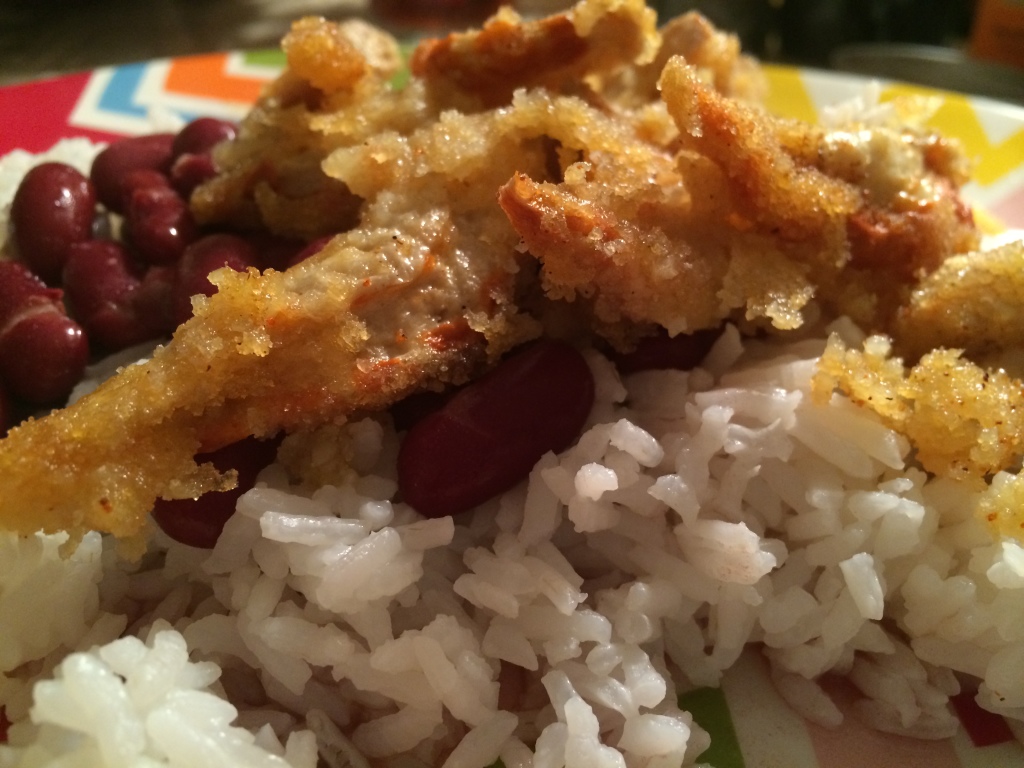 As most of y'all know, LeeLee and I are from the Gulf Coast of Florida, where seafood is abundant and Cajun cuisine has a major influence. Well, we've been vegetarian for more than a decade, but our love for all things Cajun hasn't died. So we were thrilled when businesses like Sophie's Kitchen came out with a line of vegan seafood! Finally, we could get back to our Gulf Coast roots in all possible ways.
Tonight, I made my basic red beans and rice and decided to give a Cajun-inspired shrimp a try as well. Thankfully, it turned out really well!
Essentially, what I did was cook the rice in the rice cooker as usual, and heat the beans on the stove, also as usual. The change came in the final minutes of cooking the shrimp, when each piece was nice and hot and receptive to some spice. Then, all I did was dust the shrimp with our favorite Cajun seasoning, our beloved Tony Chachere, and toss each piece around in it before finishing the cooking time.
One word of warning I'll pass along: Be sure to limit your use of the Chachere, or perhaps more appropriately be sure to apply it evenly! A few pieces of our vegan shrimp turned out too salty as a result of my occasional heavy-handedness. But blended in with the red beans and rice, a little saltiness was hardly noticeable.
We topped off the meal with some hot sauce and – in my case, as usual – nutritional yeast. Served with a side of bread, it was a force to be reckoned with!
Hooray for Cajun "seafood"!
:)