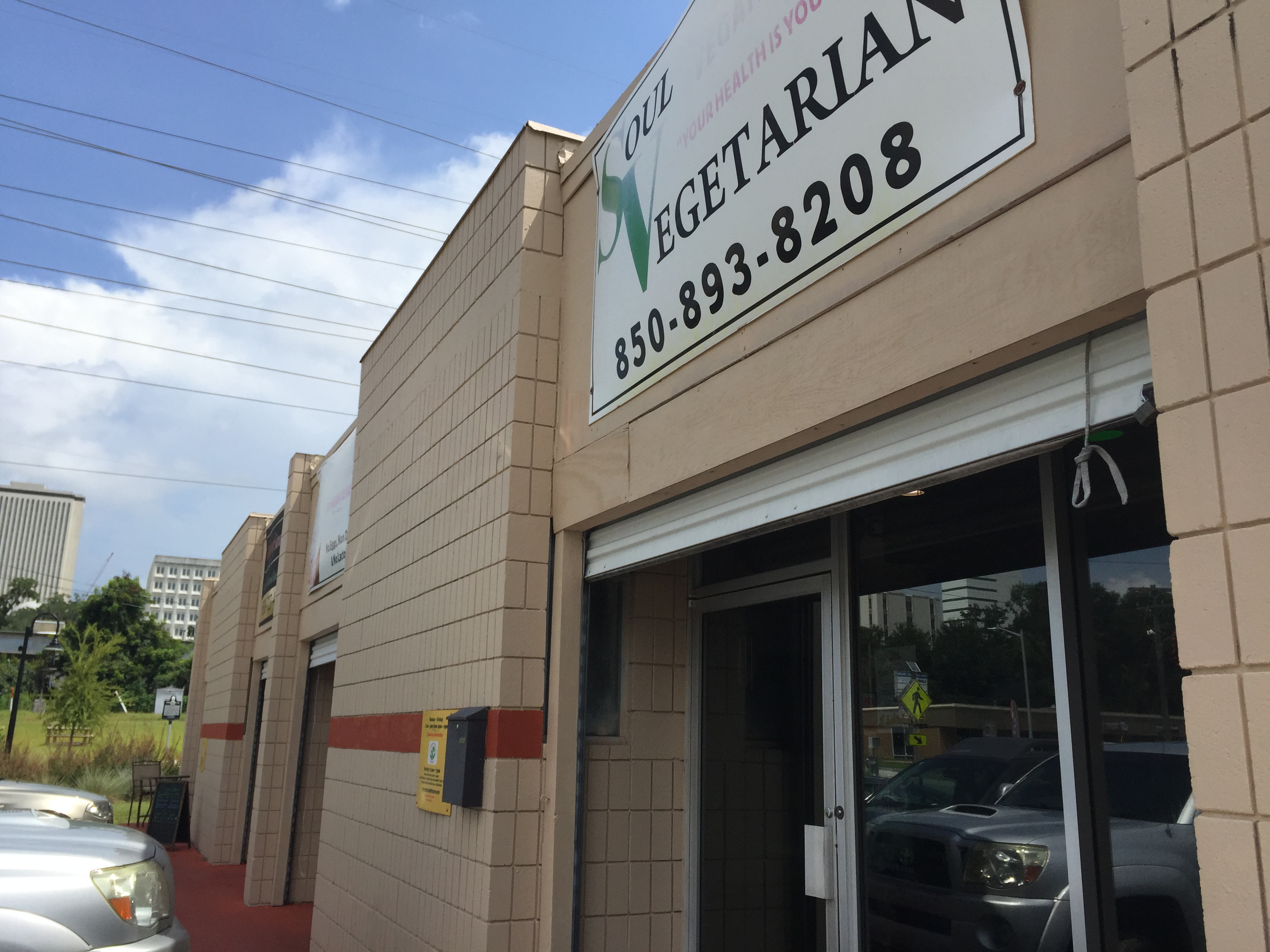 Soul Vegetarian
1205 S. Adams St., Tallahassee, Fla.
Hours: 11 a.m.-3 p.m.; 5-9 p.m. daily
Menu: https://www.facebook.com/SoulVegTallahassee/
Suitable for: Vegans, vegetarians, omnivores, lovers of soul food, people who have souls
Recently LeeLee and I ventured back to my beloved hometown of Tallahassee for my 20th high-school reunion (go Lincoln Trojans!), and before we had barely made it back from the airport, we'd steered the car to one of our very favorite – actually, I'll go out on a limb and say it is my absolute favorite – all-vegetarian restaurants anywhere in the world. Soul Vegetarian lives up to its name in more ways than one: It's amazing soul food, sure, but it also feeds the soul, nurturing the spirit with every bite.
Tallahassee's Soul Vegetarian is but one of an array of Soul Veg outposts throughout the country. From Atlanta to Washington, D.C., the chain has built a name for itself with good food that will leave you satisfied for hours and hours – and dreaming of the next visit before the previous one even ends. Begun by the African Hebrew Israelites, the food is pure and all-vegan, and taste downright sinful for being so spiritual.
But the Tallahassee Soul Veg has come from humble beginnings and made a name for itself. For years, it was a roving food truck – a cart, actually, pulled along behind a vehicle – that made the rounds of Kleman Plaza, the city's central downtown park, various public events, and even lunchtime stints at SAIL High School.
Now, it is securely ensconced in a full-time restaurant building in the shadow of Florida A&M University and a stone's throw away from Florida State University and the state Capitol. It's come a long way, baby – but though the location has changed, the food is just as good as ever.
The second I walked in the door, I knew what I was going to order: The barbecue tofu sandwich with a side of Hebrew rice. I've strayed over the years, trying this or that, but nearly 15 years after leaving Tallahassee, my heart still yearns for this combo. I had to make it right. I had to make my heart whole. So order it I did – LeeLee also ordered the sandwich, but with a side of vegan mac and cheese, another of our weaknesses – and sat down in the expansive dining room to await the feast.
One thing you need to know about Soul Vegetarian right away: The portions are … not tiny. And being soul food, the sauces can get rather messy. So bring your appetite and a few extra napkins and get ready for a treat.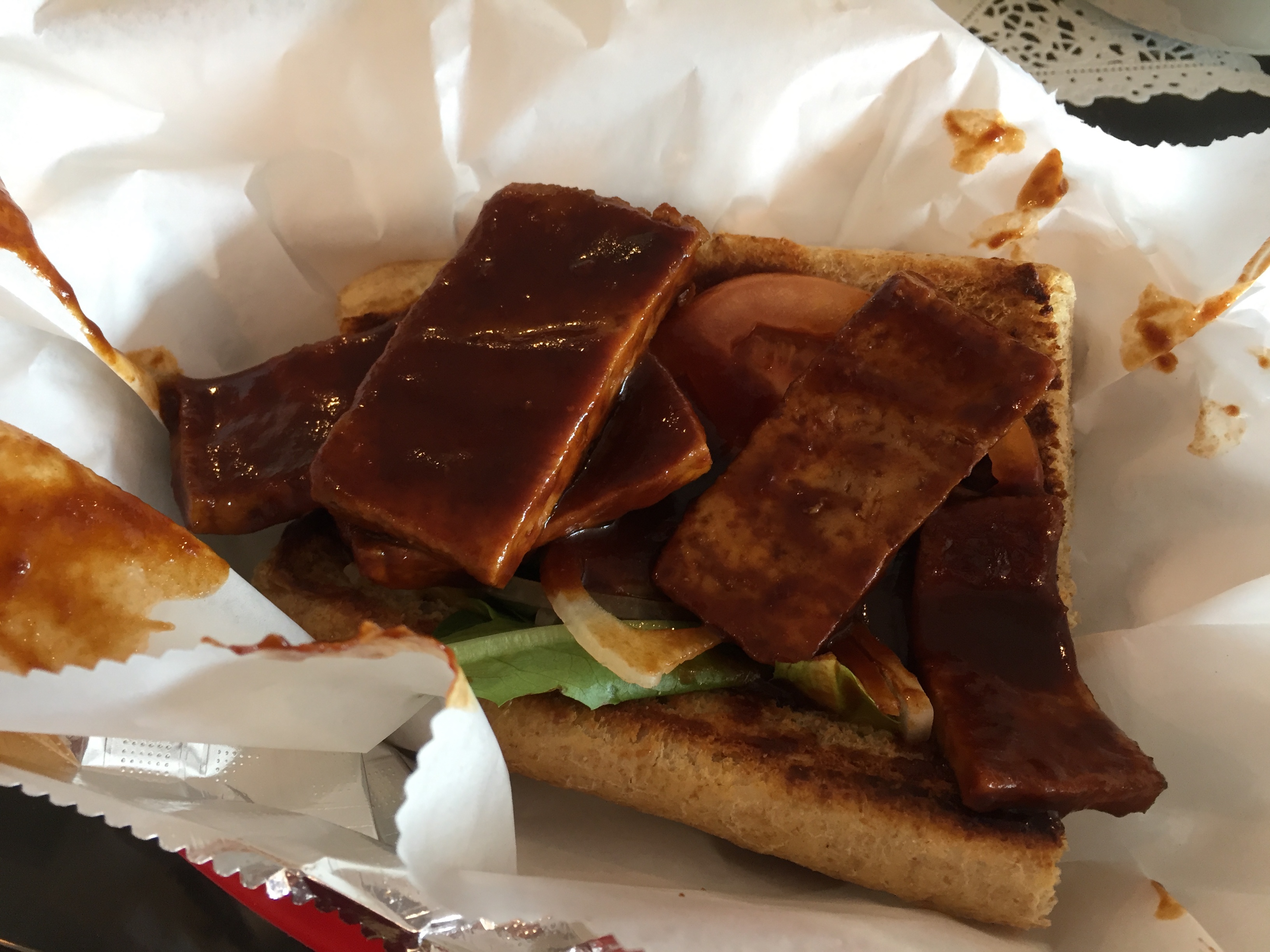 And what a treat it is. The barbecue tofu sandwich comes on a wheat sub roll, all bready and light and wonderful, with slice upon slice of marinated tofu, dripping with a sweet and tangy sauce, nestled within the bread's folds. A garlicky mayonnaise lines the tofu, soaking into the spongy bread. Sliced onion, tomato and lettuce provide the cherry on top, as it were, and if you can wait even 60 seconds before chowing down, you're a stronger person than me.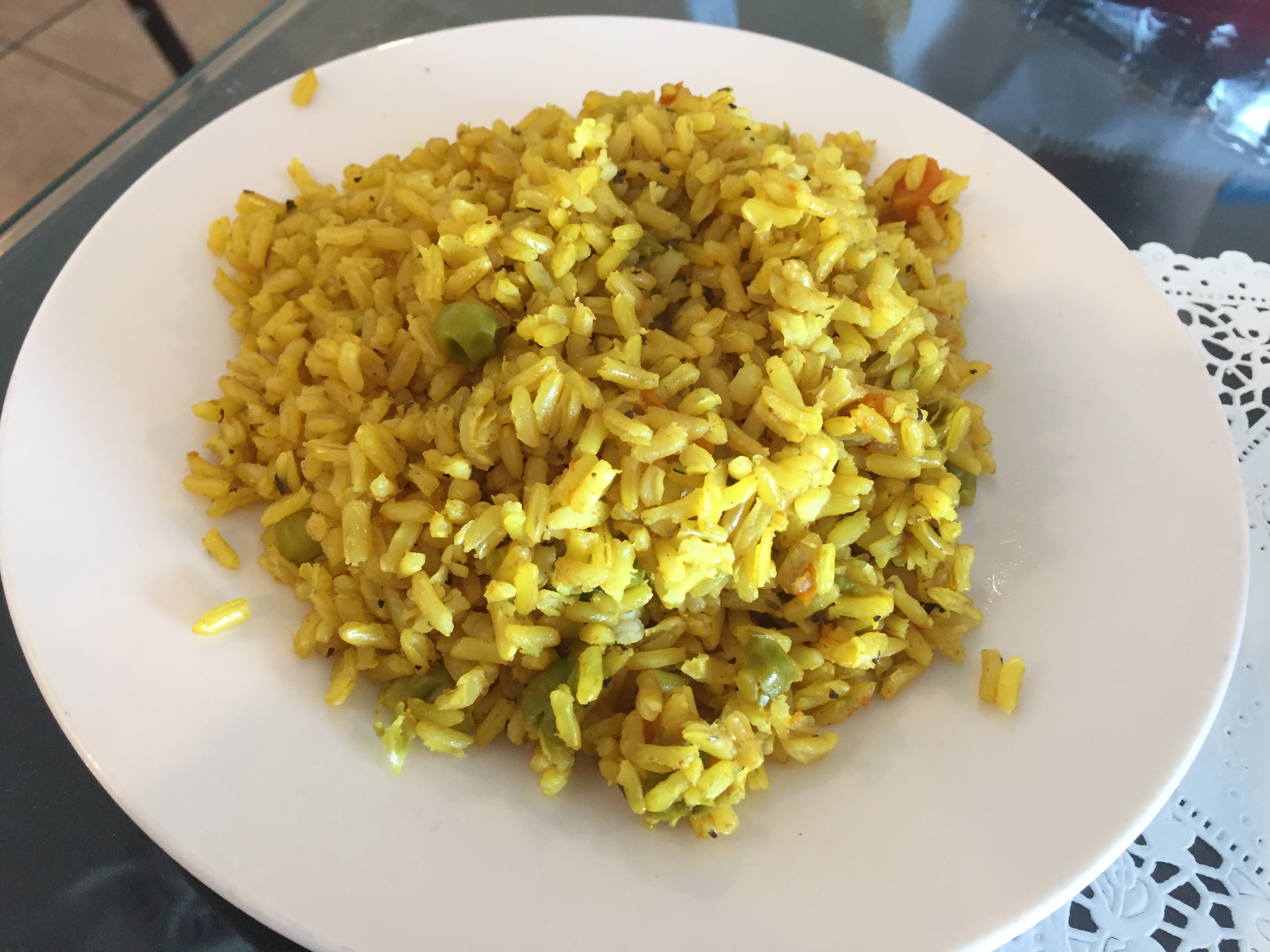 Alongside comes the Hebrew rice, a slightly salty, slightly spiced rice dish teeming with mixed vegetables – think carrots, lima beans, green beans – and a secret seasoning that infuses the dish with pure umami goodness. What seems like such a plain dish is so darn flavorful that you might find yourself feeling a bit guilty for underestimating it initially, but don't worry, its feelings aren't hurt.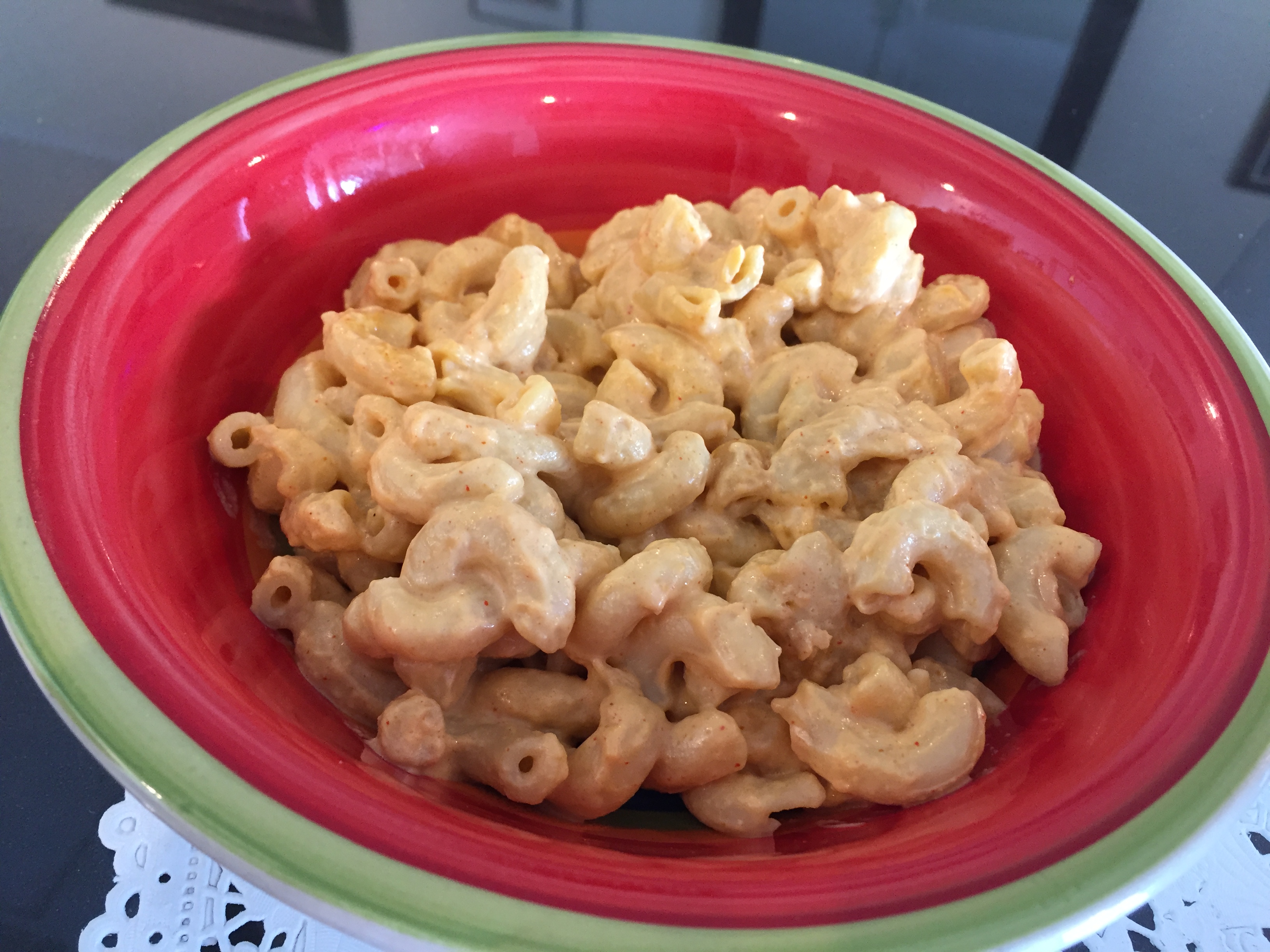 The other star of Soul Veg's show is certainly the vegan mac and cheese. Well before plant-based fare became mainstream, there was this mac and cheese, so creamy and cheesy that it would convert any nonbeliever on the spot. Created with plant milk, nutritional yeast and a wealth of secret sauce, it is comfort in a bowl, and the first taste always takes me back to an especially happy time in my life, when I was a young college student just trying to figure out the world (I'm still trying to do that, by the way) and taste new things, in every aspect of life. Regardless of your history, I've no doubt it will do the same for you. Bliss.
We're only scratching the surface of Soul Vegetarian's menu here: The burgers, sandwiches and pastas are all worthy of consideration. As are the milkshakes and ice cream sold next door – all dairy-free – that can give you just the extra sugary boost you need to keep the day running full-tilt. You can't get a bad meal at Soul Veg – or, at least, I haven't, for the better part of 20 years.
Take a taste and you'll be home – no matter where home happens to be. When you're at Soul Vegetarian, you're family. And it's an honor to join the crowd.
:)