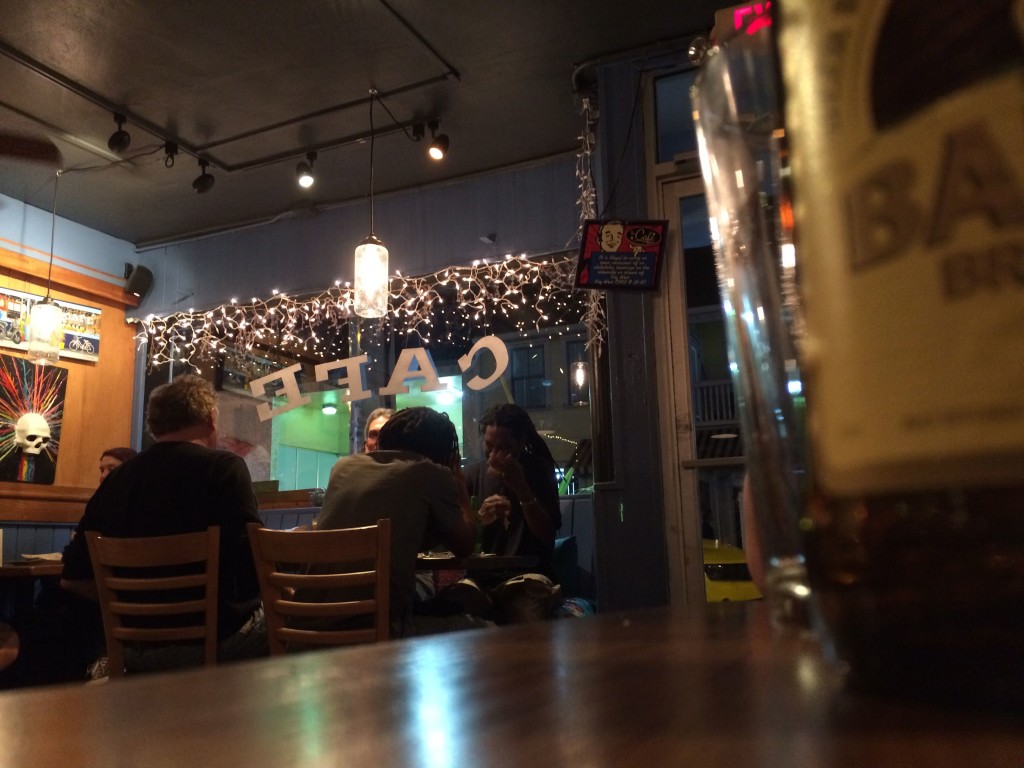 THE CAFÉ
509 Southard St., Key West, FL
Monday-Friday 10 a.m.-10 p.m.; weekend brunch 9 a.m.-4 p.m.; weekend dinner 5 p.m.-10 p.m.
Like clockwork, LeeLee and I visit Key West each and every spring – partly as a reward for enduring another chilly winter in the Mid-Atlantic (which, this past year aside, generally brings all of the wind and not much of the snow), and partly because we just plain ol' love Key West. And one of the very first stops we make (after the hotel's rooftop pool, of course) is to The Café, located just a half-block off of the main artery of Duval Street in the heart of the city.
Let's get one thing straight, though: The Café isn't just a tourist stop. It's a local hangout, as well, a meeting place for family celebrations, book clubs, and girls' nights out. And each year, for a week, it becomes home to LeeLee and me, too, for several meals. (The first year, we tried limiting ourselves to one visit in the interest of restaurant diversity. We pined for the place for a full year before breaking down and coming back multiple times on our next visit!)
A quick scan of the menu will tell you all you need to know – the kitchen is working. And there are so many veg options available that it can admittedly be a bit stymieing at first. But never fear: I'm here to help you navigate the great choices to pick out some of the very best. Though you really can't go wrong, so relax.
I'll give you a rundown of LeeLee's and my general habit on Visit 1:
Sit down, order a local Florida beer (may I suggest Cigar City?). Peruse the menu for about 25 seconds before deciding, as usual, that we'd like to share the un-Wing-Dings (either hot or BBQ style), wonderfully piping-hot rectangles of tofu that are unlike any tofu you've ever put in your mouth. Devour each one, swear we're too full for dinner, and then dive in anyway.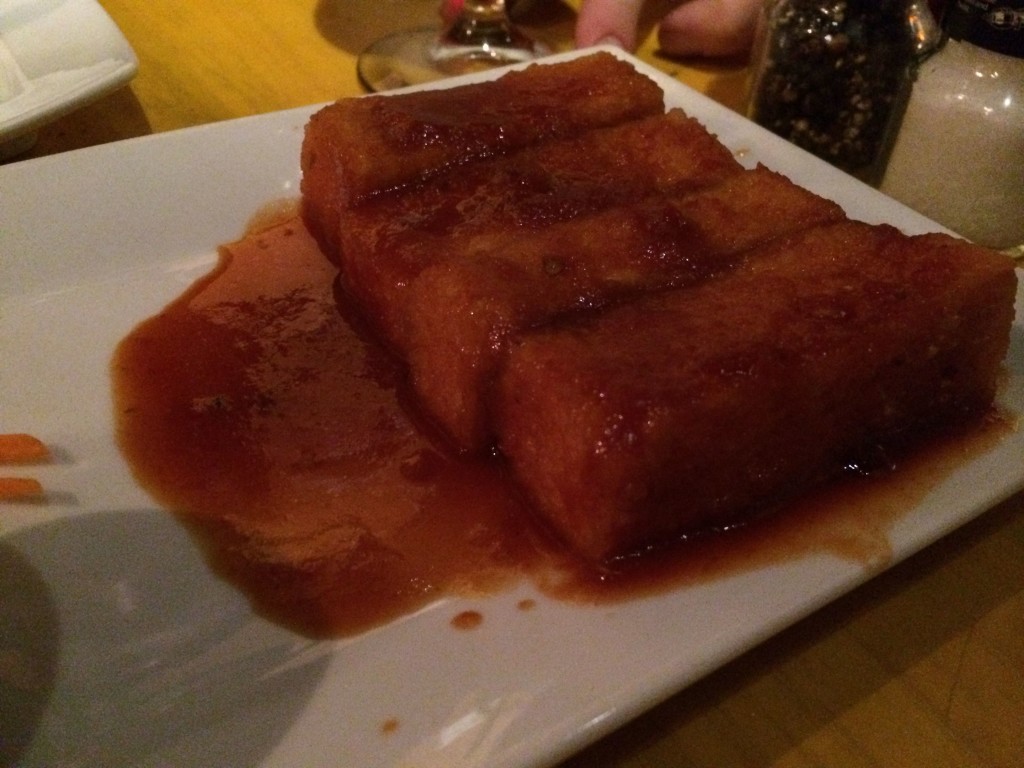 The main course is where things get a little more interesting. After a big plate of un-Wing-Dings, sometimes we're known to split a stir fry bowl (fair warning: They are enormous). Peanut tofu over soba noodles is a fan favorite of the Recessionista Traveling Band, and it's more than enough for us to share. Other times, we decide to go split-skies on two different sandwiches – the curried "chicken" salad is LeeLee's far-and-away go-to, and the housemade seitan peppersteak is mine – and are equally thrilled by the results. Either way, try to plan ahead and ensure your lodging has a fridge you can use – you'll eat like royalty for several days!
By this point, LeeLee and I are usually ready to cry uncle. But then our server comes round and points us toward the desserts, some of which are perched enticingly atop the bar, and we order another beer and a slice of vegan coconut cake to share (because to each order a slice would be Much Too Much, you know?). And though we are stuffed to the gills, we are satisfied, fat and happy, happy to be in Key West, at The Café, at that very moment, with those very people. And before our feet even cross the threshold back out onto Southard Street, we're planning our next visit, be it in a day's or a year's time.
:)