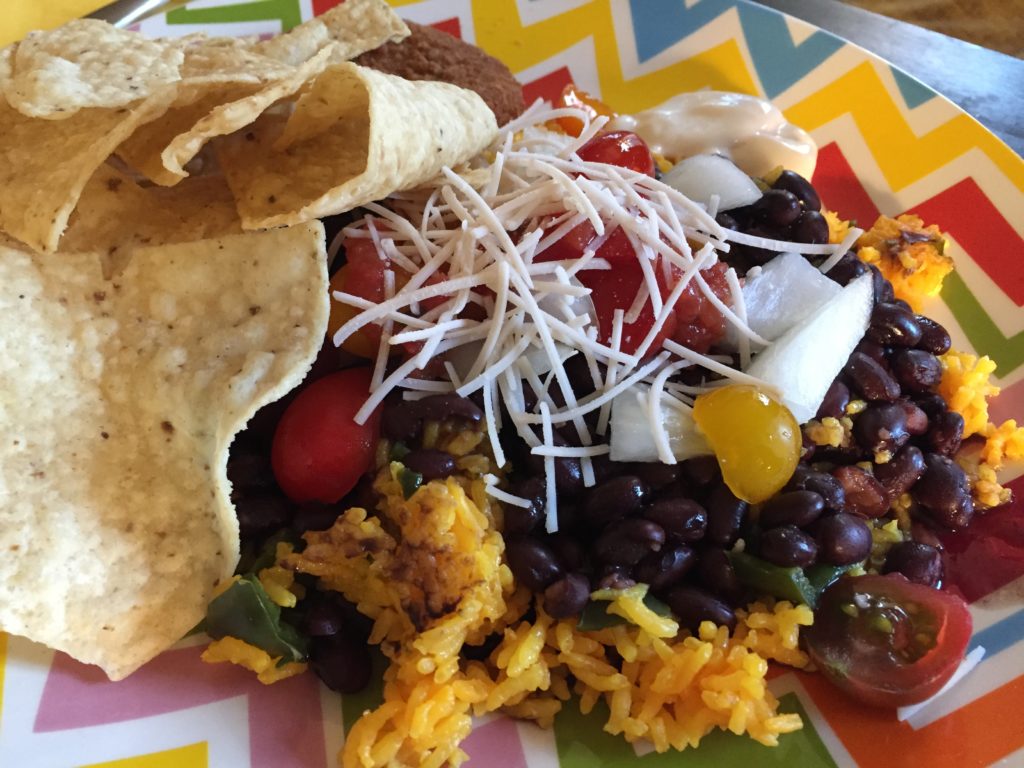 On a day when you've got a thousand places to be and a million things to do, you can count on Old Faithful to come through for you!
(Hey, that rhymed. Maybe I DO have a future in poetry!)
This will be short because I've gone over the ins and outs of Old Faithful – or, as most people know it, black beans and rice – over and over in past posts, but this time I did add something fun to the rice that I'd like to share. Poblano peppers made their first appearance in this dish tonight, and it's a taste we'll gladly incorporate going forward! I simply diced up a pepper and added the whole thing to the rice cooker before hitting Go, and before I knew it, the smell of smoky pepper had filled up the house. The black beans simmered all the while on the stovetop as well, and within half an hour, dinner was served!
We mowed down two servings apiece, and there's still just a touch left for LeeLee's lunch tomorrow. As usual, Old Faithful is a winner – even more so with the poblano!
:)