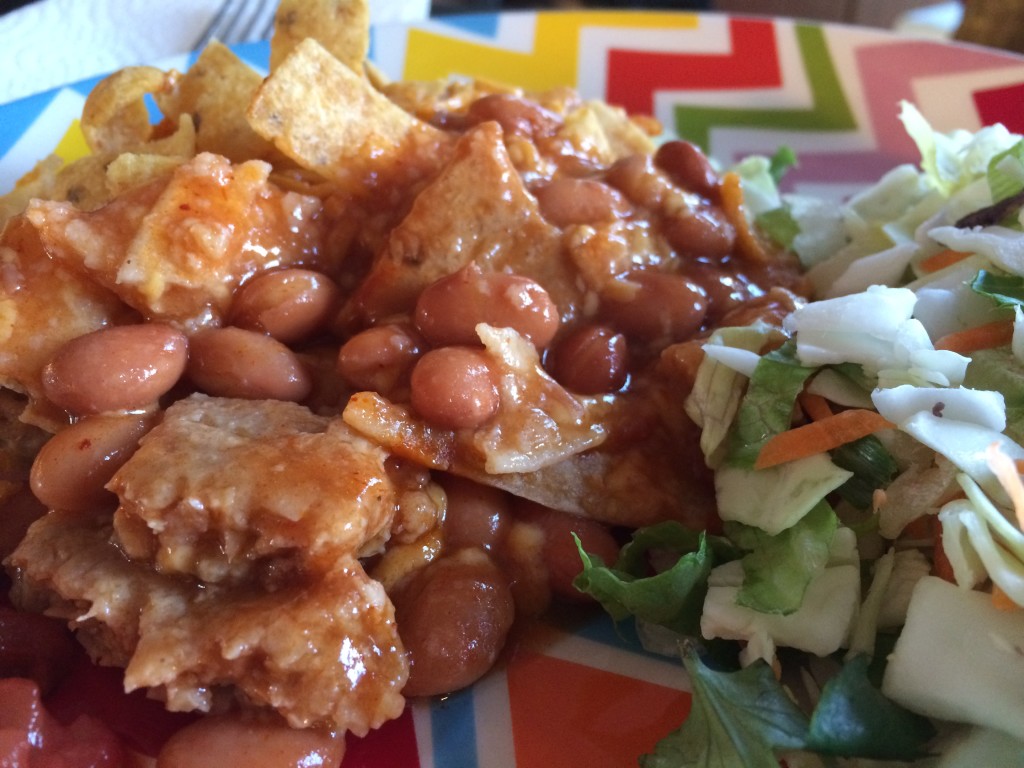 I'm baaaaack! And I've missed you. It's been a crazy month, and the Family Challenges haven't quite subsided, but I think it's time to get back in the saddle, don't you? I've been spending quite a lot of time in the kitchen as it is and have missed having y'all in there with me!
Tonight, we pulled out an oldie but a goodie from the collection: The enchilada bake recipe that lives within the dog-eared and sauce-splattered pages of my "Vegetarian Starter Kit" circa 2001 from PETA! (You can order a new version by clicking this link – it's free. And no, PETA hasn't sponsored this.) The starter kit really helped LeeLee and me along the way on our vegetarian journey back near the turn of the century – hee! – and I've turned to these recipes again and again in the years since. This enchilada bake was a staple of our lives in Tallahassee way back when, but for some reason we haven't made it very much since our move to Virginia a decade ago. Strange! But it's back tonight with vigor. And vim.
A quick search of PETA's site shows that there's an updated version here, and while the proportions aren't quite 1:1, it's close enough for you to get the feel of what we're working with here. It's a cinch to make – 10 minutes of prep time, max, and then about 45 minutes of cook time. AND you get to use Fritos, which are my very favorite chip! I love it.
We paired the enchilada bake with a nice tossed salad and sat down to eat – and eat we did, in spades. We both had two hearty servings and would have had more if it were at all respectable! Alas, we knew we'd judge one another if either of us went back for thirds, so we gracefully put our plates in the dishwasher and moved on with our nights.
The beauty of this meal is that it makes a veritable TON, so we've got plenty left for lunches this week! I'm looking forward to it already.
:)